Welcome message
Allied Academies

invites all participants from all over the world to attend the International Conference on Biobanking to be held on

September

25

-26

th

,

2019

at Abu Dhabi, UAE

which includes Keynote Presentations, Poster Presentations, Exhibitions, Oral talks and special sessions. With immense pleasure we are very much honored to invite you all to exchange and share your views and experience on Biobanking.
The main objective of the conference is to focus on shaping the Future with Latest Advancements in
Biobanking
for well being and business extension which mainly focuses on Biobanking,
Biobank classification and governance,
Stem Cell research
and banking, Tissue Preservation and ethical issues
. The International Conference on Biobanking, Stem cells and
Tissue Preservation
has an important role to play in the understanding and elucidation of
biological specimen
preservation benefits and broadening of the latest knowledge and recent technical advances in biobanking research,
Stem Cell Technology
and Tissue preservation which would be applicable for the
clinical and medical sciences
.
This conference plays a Global platform for
biomedical companies
, start-ups, clinical research divisions, professionals, specialists, consultants,
doctors
,
scholars and students
to frame new relationship and strengthen the Knowledge. This is an excellent opportunity for the delegates from Universities and Institutes to interact with the world class Scientists. The intending participants can confirm their participation by registering for the conference along with your colleagues.
Conference being held in Abu Dhabi is the second populous city in United Arab Emirates which sits off the mainland on an island in the Persian Gulf with an International airport (AUH) being the city's main aviation hub making it convenient for the tourists and visitors to visit Abu Dhabi often.
We hope you join us and take little time to enjoy the unique charm of this region.

Explore the evidence to make a difference.
Regards
Organizing Committee

Biobanking 2019
About Conference
About organizers
Allied Academies
is one of the leading
Open Access publishers
and organizers of international scientific conferences and events every year across USA, Europe & Asia.Allied Academics has so far organized
3000+ Global Allied Academies Events with over 600+ Conferences, 1200+ Symposiums and 1200+
Workshops on Medical, Pharmacy, Engineering, Science, Technology and Business
with 700+ peer-reviewed open access journals in basic science, health, and technology.
Why to attend?
International Conference on Stem Cells,

Biobanking

and Tissue Preservation provides knowledge based stepping stone for supporting and advancing the contemporary research in

Genomics

and

Personalized Medicine

.

International

Conference on Biobanking 2019

will be an assembly of eminent personalities from all over the Globe to showcase their valuable research for the development in

Tissue engineering

and

Biomedical sciences

.

Salient features
Keynote speeches and plenary talks by researchers all over the globe

Opportunity to meet global experts in

regenerative medical science

Posters, e-posters and video presentation by research community

International Certification by Organizing Committee

Publishing accepted abstract in International Journals

The study provides an in-depth analysis of the global biobanking market
Target Audience
Biobanking Researchers, Biobanking Faculty,
Associations and Societies
, Stem Cell laboratories, Cryobiologists, Physicians, Doctors, Scientists Consultants, Students and other affiliates related to the area of
Stem cells research
and regenerative medicine, Directors of Laboratories, Universities, Industries, Investigators,
Post-Doctoral Fellows
,
Research and Diagnostic Laboratories
, Clinical Fellows,
Biomedical Research companies
, Medical Devices companies, Pharma Companies, Business Entrepreneurs
Sessions/Tracks
Biobanking
Biobanking refers to the process by which samples of bodily fluid or tissue are collected for research use to improve our understanding of health and disease. In the field of biobanking as it has evolved from a simple collection of frozen specimens to the virtual biobank. Biorepository and biospecimen science has evolved in response to the changing landscape of external regulatory pressures, the advances made in the biological sciences, and the advent of the computer chip. Biobanking is a growing enterprise crucial to health science research and other biological sciences. It started with small, predominantly university-based repositories that were developed for the research needs of specific projects. There gradually evolved institutional and government supported repositories, commercial (for profit) biorepositories, population based biobanks and most recently, virtual biobanks. The data associated with stored biospecimens have increased in complexity from basics, such as date of collection and the diagnosis, to extensive information sets encompassing many aspects of participant or patient phenotype, now rapidly extending into genetic, proteomic, and other "omics" information.
Biobanks
The term biobank covers collections of plant and animal, including human specimens. A biobank is a biorepository that accepts, processes, stores and distributes biospecimens and associated data for use in research and clinical care. The field of biobanking has changed tremendously over the past thirty years. Since the late 1990s biobanks have become an important resource in medical research, supporting many types of contemporary research like genomics and personalized medicine. This typically handles human biospecimens—such as tissue, blood, urine and information pertaining to the donors:demography and lifestyle, history of present illness ,treatment and clinical outcomes. Biobanks give researchers access to data representing a large number of people. Samples in biobanks and the data derived from those samples can often be used by multiple researchers for cross purpose research studies. Using large collections of samples which represent tens or hundreds of thousands of individuals can help to identify disease biomarkers. Many researchers struggled to acquire sufficient samples prior to the advent of biobanks.
Biorepository
The biorepository is also another form of biobanking where a biological materials repository that collects, processes, stores, and distributes biospecimens to support future scientific investigation. Biorepositories can contain or manage specimens from animals, including humans, and many other living organisms. Vertebrates, invertebrates, arthropods, and other life forms are just a few of the many classes of living organisms which can be studied by preserving and storing samples taken. This process has increased the demand for high quality specimens with accurate, reliable, standardized clinical and laboratory data.
Biobanking Classification
Biobanks usually incorporate cryogenic storage facilities for the samples. They may range in size from individual refrigerators to warehouses, and are maintained by institutions such as hospitals, universities, nonprofit organizations, and pharmaceutical companies. Biobanks may be classified by purpose or design.Virtual biobanks integrate epidemiological cohorts into a common pool. They allow for sample collection to meet national regulations. Large scale population biobanking projects link genetic data with information on health status, lifestyle and environmental factors. Biobanks collecting samples from twins are also part in the domain of population biobanks. Disease-oriented biobanks which may also be referred to as clinical biobanks are placed at the interface between clinical practice and research. They collect biological samples from patients, aiming at discovery and validation of genetic and non-genetic risk factors of diseases.
Biobanking for Rare Diseases
Rare disease biobanks (also referred to as genetic biobanks) have been recognized as important tools for research and treatment. Biological samples from rare diseases (blood, tissues, cell lines, DNA) are precious, because of their rarity and diversity. This emphasizes the need of transnational collaboration, quality control of the samples, training and education of scientists using the biomaterials. Biobanking is a necessary tool to produce access to top quality human biomaterial for basic and travel analysis. analysis for rare disorders advantages from the supply of human biomaterials through biobanks, and every human sample from an individual with a rare disorder incorporates a high worth because it could hold the key to answer a crucial analysis question. International cooperation in biobanking is a crucial catalyst to share restricted resources and come through best outcomes as in different areas of rare disorder analysis.
Biobanking for Tissues
Tissue banking is a strategic activity for research and innovation in biomedicine in a clinical context, essential for the procurement of high quality samples for translational research. Well annotated and pathologically reviewed case-series either based on specimens collected and processed in the course of clinical diagnostic activities or in specific tissue collection protocols are required for identifying biomarkers and molecular targets for therapy, establishing their prevalence and formulating hypotheses on their biological and medical significance in ex vivo analyses. Validation of a potential biomarker requires applying ex vivo analyses within study designs with adequate epidemiological and statistical power; these studies may be constructed using retrospective or prospective collections. Tissue banking implies informing patients and obtaining the proper consent, data acquisition, tissue procurement, annotation, preservation, storage, cataloguing, managing of access, processing and distribution. It requires expertise in pathology, cryobiology, quality management, legal/ethical aspects, project management, administration and networking.
Storage for Biobanks
Biobanks, like other DNA databases, must carefully store and document access to samples and donor information. The samples must be maintained reliably with minimal deterioration over time, and they must be protected from physical damage, both accidental and intentional. The registration of each sample entering and exiting the system is centrally stored, usually on a computer-based system that can be backed up frequently. The physical location of each sample is noted to allow the rapid location of specimens. Archival systems de-identify samples to respect the privacy of donors and allow blinding of researchers to analysis. The database, including clinical data, is kept separately with a secure method to link clinical information to tissue samples. Current systems are small and are capable of storing nearly 40,000 samples in about one tenth of the space required by a 80 °C to 112 °F freezer.
Biobanking Ethics and Issues
The key event which arises in biobanking is when a researcher wants to collect a human specimen for research. With respect to consent, the main issue is that biobanks usually collect sample and data for multiple future research and it is not feasible to obtain specific consent for any single research. It has been discussed that one-off consent or a broad consent for various research purposes may not suffice ethical and legal requirements. When this happens, some issues which arise include the following-
> Right to privacy for research participants
> Ownership of the specimen and its derived data
> The extent to which the donor can share in the return of the research result
> The extent to which a donor is able to consent to be in a
research study
Governance in Biobanking
Biobanks need ethical oversight from an independent reviewer and the governance process is intended to be public. For many types of research, and particularly medical research, oversight comes at the local level from an institutional review board. Institutional review boards typically enforce standards set by their country's government. To different extents, the law used by different countries is often modeled on biobank governance recommendations which have been internationally proposed. There is no internationally accepted set of governance guidelines which are designed to work with biobanks. Biobanks typically try to adapt to the broader recommendations of guidelines which are internationally accepted for human subject research, and use changing guidelines as they become accepted.
Stem Cells
Stem cells are undifferentiated cells found in multicellular organisms which divide through mitosis and differentiate into specialized cells. The two classical properties of stem cells which allow them to differentiate into almost any kind of body cells are self- renewal, and potency. Due to their potential role in alternative therapies, stem cells are a topic of extensive research in medical science. There are two major classes of stem cells: pluripotent that can become any cell in the adult body, and multipotent which are restricted to becoming a more limited population of cells. Multiple types of stem cells have been identified, including embryonic and adult stem cells. Embryonic stem cells are pluripotent and can differentiate into all cell types of the mature organism. In contrast, adult (somatic) stem cells, including hematopoietic, muscle, cardiac, neural, and mesenchymal stem cells, are thought to have limited potency, and their differentiated derivatives are generally thought to populate only the tissue of residence.
Stem Cell Research
Stem cell research laid a foundation of basic scientific perception about the development of the whole organism from a unicellular entity or single cell itself. These cells are collected from few days old embryo, amniotic fluid or many other tissues, like, bone marrow and cultured in the laboratory under biological conditions. Stem cell research is an aid of utmost importance to serve as a model for genetic disorders, study DNA repair mechanisms or to design replacement therapies for practically immedicable chronic conditions.
·
Clinical research in stem cell therapy.
· Approaches in clinical medicine.
· Biophysical and analytical techniques in stem cell research.
· Disease modeling and drug discovery.
· Immune tolerance of grafts.
Genome Editing
The development of targeted genome editing technique using custom-engineered sequence-specific nucleases (including CRISPR/Cas9) allowed genetic changes with greater precision. This technique has a widespread application in the reprogramming of stem cells to study disease outcomes. The rapid evolution of these two techniques over years and their relationship with one another has paved a way for understanding cellular interactions and regulation of transcription at a molecular level with appreciable efficiency and flexibility.
> CRISPR/Cas9 in genome editing
> Genome editing for designer babies
> DNA repair in stem cells
> Generation of animal models by genome editing
> Targeting genetic diseases by genome editing in stem cells
> Future Prospects of Stem Cell Research
The extent of research in the field of stem cells has grown manifolds over the past few decades. Use of adult stem cells in
alternate disease therapies
is the new promising approach with striking progress in
regenerative medicine
. With the emergence of new stem cell
pharmaceutical products
for disease control, the therapeutic potential of stem cells and
tissue regeneration
seems boundless.
Stem Cell Transplantation
A total of 1 million stem cell transplants have been performed worldwide. Today, more than 70 cancer and non-Cancerous diseases are typically treated with a stem cell transplant. Survival rates have increased significantly among patients who received blood stem cell transplants from both related and unrelated donors. Recent research done on 38,000 patients who are affected with serious blood cancer and diseases over a 12-year period shows the significant improvement in their survival rates from 48- 63 percent. For a long time, stem cell transplant activity was limited to patients with coordinated family contributors (range of 30% of the patients), random donor registries will be very less (i.e.) 1 out 500.000. At present, cord blood has been utilized as an alternate of donor and achieved more than 2000 Cord blood Haematopoietic Stem Cell Transplants yearly.
Stem Cell Banking
Stem cells contribute to innate healing and harbor a promising role for regenerative medicine. Stem cell banking through long-term storage of different stem cell platforms represents a fundamental source to preserve original features of stem cells for patient-specific clinical applications. Stem cell research and clinical translation constitute fundamental and indivisible modules catalyzed through biobanking activity, generating a return of investment. The biobanking market is required to achieve USD 2.69 Billion by 2022 from USD 1.85 Billion of every 2017, at a CAGR of 7.8%.Advances in biobanking and the developing pattern of preserving cord blood stem cell of new-borns; government and private subsidizing to help regenerative medication and the developing requirement for effective drug discovery and improvement. Cord tissue banking is of collecting, preparing and cryopreserving the cord tissue for future medical utilize. If the umbilical cord has 50cms and Vita 34, the mesenchymal stem cell will be in a large quantity when we are collecting in future.
Umbilical Cord Blood Banking and Donation
Umbilical cord blood is highly enriched with pluripotent stem cells which are considered lifesaving in later stages of life as they can treat a host of disorders. Cord blood stem cells are used to target blood disorders, immune deficiencies, and rare metabolic disorders, including leukemia, Krabbe disease, aplastic anemia, non-Hodgkin's lymphoma and Hodgkin's lymphoma, sickle-cell anemia and thalassemia, with least chances of rejection by the body. Cord blood preservation of newborn babies, also termed as, stem cell banking, in public or family banks is gaining a lot of awareness among people as it holds promise for future well-being.
> Global market for cord blood preservation
> Clinical application of stem cell banking
> Legal policies and regulations
> Ethical issues in cord blood banking
Tissue Engineering
Tissue engineering is a multi-disciplinary science involving the principles of cell biology, engineering and material sciences to replace or restore biological tissues which perform a specific function with a better framework. It is an act of combining the cells of construct, scaffold and growth factors into a functional tissue. The feasibility of bone-marrow derived mesenchymal stem cells, cardiac valves, auricular cartilage reconstruction, etc. explains the enormous potential of this relatively new field in biomedical sciences.
· Whole organ engineering.
· Extracellular matrix analog.
· Auricular cartilage reconstruction.
· Biomaterials and biopolymers for tissue engineering.
· Hydrogels for tissue engineering.
· Dermal tissue engineering.
· 3D printing in tissue engineering.
Tissue Preservation
Before the rise of DNA sequenc
e analysis
or the controversies over the Human Genome Diversity Project, there was the International Biological Program, which ran from 1964 to 1974. The Human Adaptability arm of the International Biological Program featured a complex encounter between
human geneticists
and
biological anthropologists
. These scientists were especially interested in what could be learned from the bodies of people they referred to as both primitive and in danger of going extinct. In this way, the new access to technologies of cold storage, which would allow blood to be transported from the field to the lab and be stored for subsequent reanalysis, gave shape to this episode in
Cold Warhuman biology
and has ramified into our genomic age. 'Latency', a technical term initially used by
cryobiologists
to describe life in a state of suspended animation, can be extended as a concept for science studies scholars interested in
techno-scientific
efforts to manage the future.
Tissue Preservation for Transplantation
There has been much progress towards to achieve the goal of tissue preservation for transplantation, but still the final objective remains elusive. This review of the current position starts with the recognition that some tissues are required to comprise or include cells that exhibit all the formal characteristics of life if they are to function as grafts, whereas other tissues do not. For some tissues, the preservation of mechanical properties is crucial: for others it is not. These considerations are crucial for the design of preservation methods for specific tissues: bone tendon and skin can provide useful grafts in the absence of living cells and this may even be true of cardiac valves: the crucial requirement here is that the mechanical properties remain intact. Simply freezing at around -80 degrees C may be sufficient. In contrast, many cell systems, and all metabolizing organs do require healthy cells to function. Cryopreservation is often an effective remedy for isolated cells, for example haemopoietic stem cells, but the damaging effects of the formation of ice are sufficient to rule out this approach for whole vascularised organs and for some tissues too. The damaging mechanisms are discussed, and it is concluded that the site of ice crystallization is crucial. But the recently developed method permits this tissue to be stored at liquid nitrogen temperatures without any ice and with the recovery of living cells and intact mechanical properties after storage.
Tissue Engineering with Stem Cell Research
Although much progress has been made in the field of tissue engineering, further work toward organ and tissue replacement is necessary. The optimal cell source, scaffold design, and in vitro bioreactors, the use and development of microfabrication technology to create vascularized tissues and organs are still being investigated. The search for and use of an appropriate multipotent or pluripotent stem cell in tissue engineering is an emerging concept. Certainly, many areas of stem cell research and their potential clinical applications are associated with controversies; therefore, it is important to address the ethical, legal, and social issues early. Many technical questions are yet to be answered and require close interdisciplinary collaborations of surgeons, engineers, chemists, and biologists, with the ultimate goal of functional tissue restoration. As more scientific knowledge will be gained from stem cell research, hopefully, some of the current ethical and technical concerns will be answered or removed in the future.
Tissue Engineering Legal and Ethical Issues
Moral issues are regularly present in numerous viewpoints which includes the human examples. Ethical system has been the most controversial issue in biobanking. For a long time, scientists at CRB have given helpful information about the suitable method to manage ethical and legal parts of research utilizing human tissue material and individual information. For over 80 years tissue has been isolated from human bodies, preserved and used for different applications like educational purpose, Forensic and research purposes as a major aspect of medicinal services routine in most western nations.
Market Analysis
Current Status and Future Prospects

Due to the increased demands for high-quality
biospecimens
for biomedical research, the number of biobanks has increased worldwide. The utilization of biospecimens and its respective data from biobanks enables cost-effective and fast retrospective studies. At the same time, it enables collection of biospecimens for prospective studies with
high-quality samples
following standardized processes and work flows for handling, processing, and storage. Biospecimens, collected and stored based on
standardized processes
,
enable reduction
of sample quality-related bias in biomedical research.
Global Market Overview of Biobanking

Global biobanking market was valued at $47,062 million in 2017, and is estimated to reach $68,084 million by 2025, with a CAGR of 4.6% from 2018 to 2025. Biobanking is a procedure to collect and preserve biological materials that can be further used for diagnosis,
biodiversity studies
, and research. The major factors that drive the growth of the global biobanking market include rise in funding support by private & government organizations. Furthermore, increased incidence of chronic disease further prompted the market growth. However, ethical and legal issues related to biobanking restrict the market growth.
The global biobanking market is segmented by specimen type, type of biobank, ownership, application, and region. Based on

specimen type

, the market is categorized into

blood products,

solid tissue, cell lines, and others. On the basis of ownership, it is divided into national/regional agencies, nonprofit organization, university, and private. The applications covered in the study include therapeutic and research. Depending on type of biobank, the market is

bifurcated

into population and

disease-oriented biobank

. Region wise, it is analyzed across North America, Europe, Asia-Pacific, and LAMEA.
Increase in Funding Support for Biobanking

The samples from biobanks are used for various purposes such as research, therapeutics, clinical trials, and
drug development
.
This has led to increase in funding by many non-profit and
government organizations
for the establishment of more public storage banks. For instance, more than 200 clinical trials are funded by the
National Institutes of Health
and are being carried out in the U.S. alone. In addition, in October 2017, National Institutes of Health granted $2.1 million to the UK ME/CFS Biobank, which represents a huge investment in biomedical research. Thus, rise in funds for biobanks is expected to fuel the biobanking market size.

Stem Cell Biobanking

Stem cell have some
good therapeutics
as well as biotechnological effects and they also used for replacing damaged and even to deliver the proteins by using cells specific stem cell. Past 10 years, umbilical cord blood played a very vital role in rescuing patients from inborn errors and it has greater advantage since they not depend on the
human leukocyte antigen
, graft rejection is less in number. The umbilical cord blood transplant was first experimented in a five-year-old kid who was suffered from Fanconi anemia has been cured by allogeneic HSCT. Recently, umbilical cord blood is the major stem cell source where 2000 Cord blood stem cell transplants are done annually. In this year, about 35,000 patients umbilical cord blood has been received in the world and India which has a birth rate of 26 million births/ year shows the largest collector of umbilical cord blood in the world.
Now a day, public umbilical cord blood banks are growing vastly for the potential clinical use, where today it reached around 142 public banks and 25 private banks which are actively involved in
sample collecting
, preserving and testing for future use in the field of stem cell and therapeutics.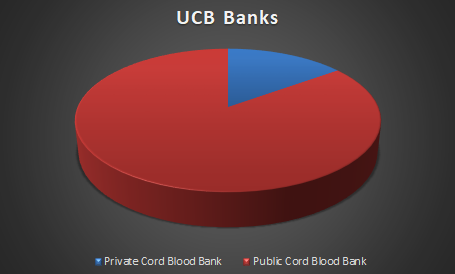 The very first operations have been achieved with ISO 13485 and certified with GMP, GLP and GCP in the consecutive operations. Based on the cancer stages and severity of the diseases, around 30,000 units of blood stem cell are distributed all over the world to treat from children to adults. The more transplant has performed in US, where 5000 umbilical cord blood transplants has been done in 2009.
Tissue Engineering Prospects

The worldwide tissue engineering business sector esteemed around USD 5 billion in 2016 and is expected to develop in the rate. Tissue engineering is having a vast application in
tissue repair

,
transplants
and
medical devices
.
The need of regenerative medicine in the current era is to have a quality life, healthy and healing process.
As per the research of Regenerative Medicine Foundation, there are around 1.3 million patients were suspected to breast cancer and 1.5 million individuals of
Parkinson's infection
in the U.S. The people who needed of bone implants are rising due to the chronic diseases including trauma cases.
3D tissue engineering has been developing quickly and the advancements in this field as organ-on-a-chip technologies and use of 3D bio-printers. NIH gave look into financing worth USD 445 million to human non-embryonic undeveloped cell research and USD 180 million to human embryonic stem cell inquire about. Government is spending lots of funding in the stem cells and
regenerative medicine
Why Abu Dhabi?

The world's largest hand-loomed carpet, the fastest roller coaster, the highest high tea, the tower with the greatest lean, the largest cluster of cultural buildings of the 21st century, Abu Dhabi is the capital and the second most populous city of the United Arab Emirates and also capital of the Emirate of Abu Dhabi, the largest of the UAE's seven emirates. Abu Dhabi lies on a T-shaped island jutting into the Persian Gulf from the central western coast. United Arab Emirates is a fast-growing economy: in 2006 the per capita income grew by 9%, providing a GDP per capita of $49,700.

The UAE Healthy Future study aims to determine how genetics and environmental factors interact to affect the health and well-being of Emiratis

and provide required biological samples, to researchers at the center.
Abu Dhabi being one of the richest cities in the world, it attracts a wide range of tourists to visit the sights like Sheikh Zayed Grand Mosque, Emirates Palace, Louvre Abu Dhabi and Umm Al Emirate Park.

Abu Dhabi weather in December is very warm and sunny with slightest chances of rainfall making the stay convenient.
Top major Associations around the World
Activity Center Biobanking, Leuven, Belgium
Andalucian Public Health System Biobank Granada, Spain
Applied Research on Cancer Centre (ARC-NET), Verona, Italy
Biobanco HIV-HGM, Madrid, Spain
Biobank Ireland Trust, Dublin, Ireland
Biobank Lab, Dept of Molecular Biophysics, University of Lodz, Poland
Biocollections, Paris, France
Biomateriel bank Heidelberg (BMBH), Heidelberg, Germany
CBK-Cryo-Bank Krefeld, Düsseldorf, Germany
Integrated Biobank of H3Africa, Kampala, Uganda
MIDGAM National Biobank, Weizmann Institute, Rehovot, Israel
National Dasman Diabetes Biobank (NDDB), Kuwait
Nottingham Health Science Biobank, Nottingham, UK
Oxford Radcliffe Biobank, Oxford, UK
Sub-Saharan African Regional Biospecimen Repository (SSA RBR), Cape Town, South Africa
Swiss Biobanking Platform, Lausanne, Switzerland
Ukraine Association of Biobank, Kharkiv, Ukraine
University Biobank Limburg, Hasselt, Belgium